Professional Installation
Start to Finish Construction
Turn to Us for All Your Refrigeration & Commercial HVAC Needs
An HVAC system is a very important aspect of your commercial building. Trust the experienced team at Thermal-King to take care of all your commercial HVAC requirements. From repairs to installations, we do them all. 
Top Rated Customer Service
At Thermal King we believe it all starts with excellent customer service. We have a dedicated team to assist you with any questions or concerns you may have. Our team of top-rated customer service reps is waiting.
Allstar Technicians
Our Allstar technicians will program and install the commercial units and monitor them remotely to ensure their performance. They all have been tested and certified so that you know that you are getting the very best service.
Dedicated & Always On time
There is no need to worry about food safety, equipment, and unexpected breakdowns when you have the Thermal-King team behind you. You can be assured that we will get the job done right and dedicated to an on-time HVAC system installed right.
Maintenance & Repair
At Thermal-King we have an array of quality services ranging from commercial Commercial HVAC to Refrigeration and know the importance of quality service and maintenance. It is inevitable that over time your equipment will either need to be replaced or serviced that is why when your refrigeration equipment needs repair or maintenance you can count on the pros at Thermal-King.
Preventative Maintenance
Let's face the facts, HAVC units are not cheap, and that is why preventative maintenance is important. You want to keep your equipment running at 100%. Make sure to schedule a preventative maintenance appointment when you need one.
Repair & Emergency Service
Do emergency breakdowns happen? The answer is yes they do, and that is why Thermal-King offers 24/7 full-service emergency breakdown repair on all HVAC, refrigeration equipment, bakery and deli equipment, mechanical systems, and more.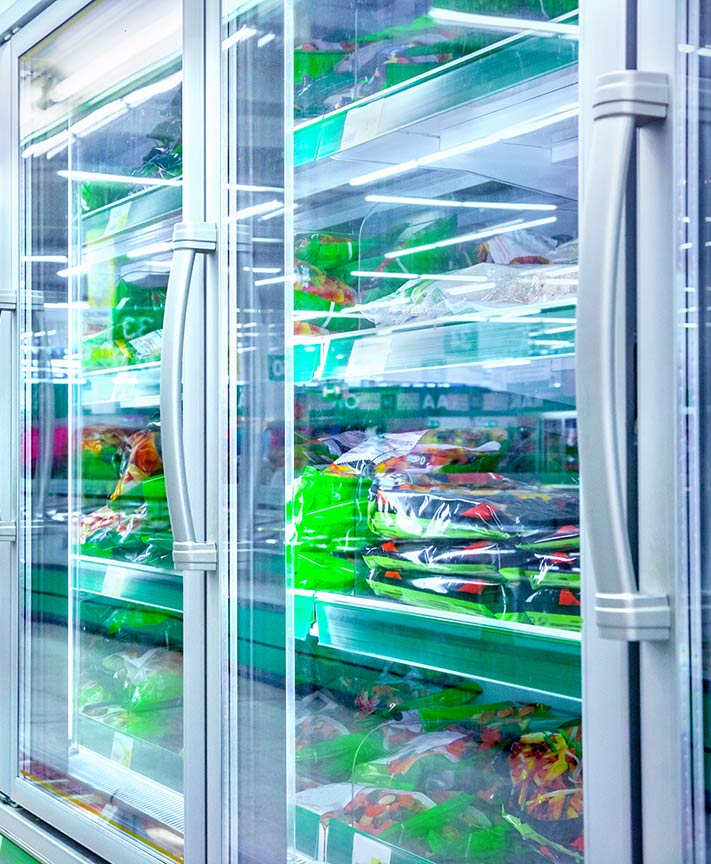 Installation Services
When it comes to installation properly trained, experienced and qualified technicians are critical to a successful project. Our team of professionals will ensure that your new or remodeled system is designed and installed properly with the latest technology, equipment, and techniques. We have an extensive list of satisfied customers throughout the region because we take pride in our workmanship from start to finish whether it is a new system or a remodel project, proper installation is critical to an efficient and effective refrigeration system. Our team will guide you through the design and renovation process so that you have the utmost confidence that your place of business will have the best refrigeration system for your budget.
Freezers keep food safe – refrigerators keep customers happy. We install temperature-optimized designs for the most beautiful, energy-efficient use of your space.
Our technicians program and install the commercial units and monitor them from state-of-the-art systems to ensure their optimal performance.
After installation, we keep your machines performing well with regularly scheduled maintenance.
Your Food Safety is in Good Hands
There is no need to worry about your food safety, equipment, and unexpected breakdowns when you have Thermal-King on your side. If you have been searching for rooftop units, commercial HVAC, commercial refrigeration, industrial chillers, and industrial refrigerators then look no further and get in touch with us today.